The ONLy Law School "Secret Weapon" You need
Break the curve with Audio outlines, audio case briefs, custom attack sheets, and more!
Get started today!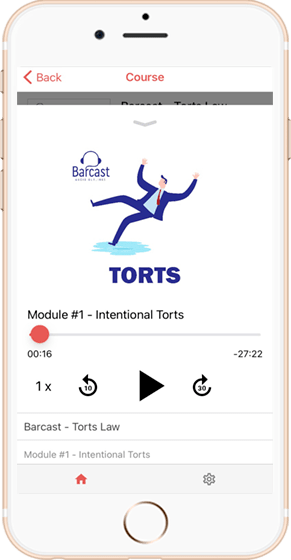 STUDENT STORIES
Barcast's 1L Mastery Program is INCREDIBLE!
I felt SO overwhelmed at the start of the semester! Barcast's program gave me all the materials needed to feel confident for finals. I saved so much time briefing cases and outling with Barcast's amazing audio outlines outlines and AMAZING attack sheets! I ended up ranking near the top of my class after 1L and I seriously could not have done it without Barcast!
---
-Sam
Touro Law
A law school CHEAT CODE!
The audio outlines make this program worth it alone!! But the Anki flashcards were great to help build up my weaker areas of Con Law and avoid repeating areas I knew I had covered. I had never even heard of Anki before this but I'll be using the strategies I learned throughout the rest of law school!
---
-Jillian
Miami Law

The BEST DECISION I made 1L year!
The audio case briefs were perfect for studying during my commute and the attack sheets were the best study materials I could have imagined. Barcast was the single reason I single reason I got an A in Contracts and Torts!
---
-Victoria
Fordham Law

10/10 would recommend!
My Barcast advisor was PERFECT and helped convince that breaking the curve was doable. The materials provided were THE ONLY reason I kept my scholarship!
---
-Peter
Pepperdine Law

Work With Us!
Become a Barcast Student Ambassador Today!
Interested in earning money while you study? Contact us at barcastaudio@gmail.com to find out how you can work with us and earn extra cash by joining our Student Ambassador Program!